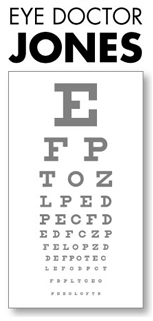 Welcome To Our Website!
Dr. Jones is an independent Doctor of Optometry committed to providing affordable eyecare. His practice is located inside Eyemart Express at the Fairview Market Place in Columbia.
Walk-Ins Welcome

Call (573) 447-2009 For All Inquiries
Or To Schedule An Appointment Today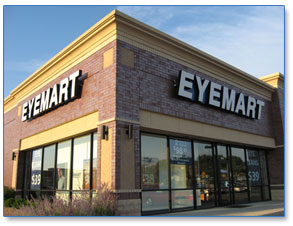 LOCATION DETAILS
We are located inside Eyemart Express in the Fairview Market Place:
2901 W. Broadway - Ste 101 Columbia, MO 65203

STORE HOURS
Monday through Friday:
9:00 a.m. - 5:30 p.m.
Saturday:
9:00 a.m. - 4:00 p.m.

Closed for lunch:
1:00p.m. - 2:00pm daily
SPECIALS/COUPONS
$99
Eye Exam & 2 Boxes
of Contact Lenses
$29.99
Acuvue Sale!
Click here to view and print our latest coupons.